Prayer call Friday, April 29, 9:15am: Send Prayer Requests
Topic: Prayer call Friday 9:15am
Time: Apr 29, 2016 9:15 AM (GMT-6:00) Mountain Time (US and Canada)
Or join by phone:
    Meeting ID: 148 247 0594
YL Regional Eastern Women's weekend April 29-May 1
We still have room for a couple more ladies. Our Eastern retreat will be April 29-May 1 in Story, WY. Becky Brown will be hosting us at her beautiful retreat center the Hitchin' Post Lodge. There will be wonderful food, plenty of relaxation, fellowshipping and refreshing in the Lord.We will arrive around 7pm on Friday and depart around 10am on Sunday. Register here.
GPS- May 6th reporting day
We as a division will be reporting on May 6th for GPS. I will be available all day to answer questions, explain what is asked,
Please remember to click update when you are done and remember the committee tab.
Budgets due May 30
attend a Cash Flow Budget Training in May. The dates and times are as follows:

Tuesday, May 10th at 11am MDT
Wednesday, May 11th at 1pm MDT
Thursday, May 19th at 10am MDT
Friday, May 20th at 9am MDT
Monday, May 23rd at 10a MDT

Let us know what call you will be on
Go over budget with committee chair
Are you the Trip Leader in your area?
Need to train your leaders going to camp? Here is the link on how to get started.
Team Leader, Teacher, Committee Chair overnight
R1 is due June 1. Just email Shannon your number. Would be great to know who you are bringing, i.e. 3 team leaders, 1 committee chair, 2 teachers. R2 will be due September 1. Please get the word out to your people.
Is Your P Card Ready for Camp?
Our friend Lori Kiel in the Accounts Payable Department has some great thoughts on P Cards for the summer.
As camping season is rapidly approaching and staff are preparing to travel to Young Life Camps with their excited campers, we'd like to share some helpful hints as you prepare for your trips!
P Card for Volunteers
Do you have volunteers taking kids to camp this year that will need to pay for YL camp expenses while traveling?  Consider requesting a P Card for these volunteers to assist them while traveling to and from camp.  You can set the P Card limits on the card to the specific needs of your volunteer. Regional Admins set up volunteers with P Cards the same way staff are set up with a P Card.  Be sure to allow 5-7 business days to get someone a P Card. Call/Email
P Cards
if you need assistance.
P Card Increase
Does your P Card need an increased spending limit to cover large expenses like a bus deposit/bill, stops along the way to camp with the kids (i.e. amusement park, rafting, hotel, etc.)?  The P Card Team needs an increased spending limit request to come in writing from a Regional or Divisional Admin.  Please include the user's name needing the new profile, the new profile spending amount needed (keep in mind the cards replenish twice per month now), why it's needed, and how long it's needed for. FYI call the Bank of America number on the back of your card to find out your spending limit.
P Cards & Travel
Anytime a P Cardholder travels outside of their normal area, Bank of America will put a Fraud Alert on that person's card.  This freezes the card and will not allow any charge to go through regardless of the amount. This is a preventive measure by the bank until they can contact the cardholder to verify the charges are legitimate.  While this is a great system to have in place to prevent fraud charges, it may cause problems for the Young Life Leader/Staff person when their card is denied.  To prevent this, before traveling outside their home charge area, staff should call the number on the back of their Bank of America P Card and have their account noted with the travel places/cities and dates.
Invoice/Check Requests
Know when your bus balance is due, or other time sensitive bills pertaining to your upcoming camp trip, and submit your check requests accordingly.  Be sure to include a detailed copy of the invoice along with a W9 if needed (this is needed for any services provided).  Processing time for check request is 3 – 5 business days.
Wires
In case of emergency we can wire funds to a vendor.  You would need to submit an Invoice request in Concur and make sure to change the Payment Request Type to 'Wires'.  For a wire to be sent out the same day, you must have the approved request to the P Card team by
10:00 AM
MTN time.  You can refer to the
Wire Request Quick Reference Guide
for assistance.
Summer 2016 Beyond Malibu Basecamp Staff Positions Open!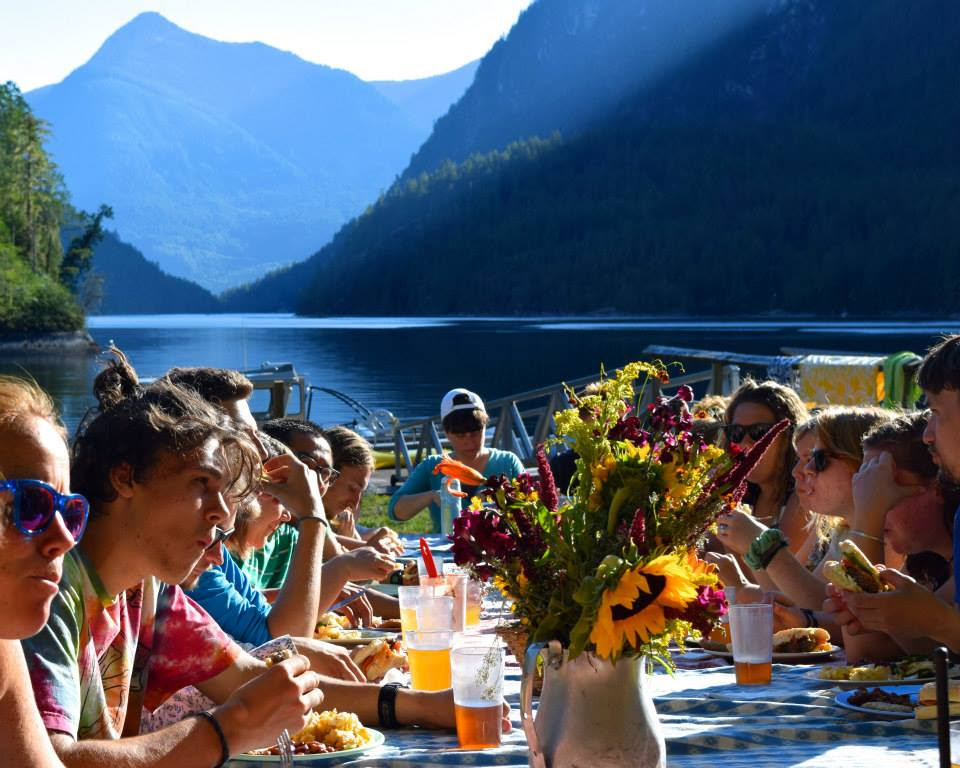 Head Cook and Basecamp Coordinator Positions Open!
Beyond Malibu is still in need of a Head Cook and Basecamp Coordinator to serve at basecamp for summer 2016.  Please help us spread the word!
Serving on Beyond Malibu Basecamp Staff is an incredible ministry opportunity where one experiences spiritual growth by serving others and following Christ in a unique community setting. The positions are volunteer and a full summer commitment.
For job descriptions, applications and more information please visit our website at beyondmalibu.younglife.org or contact us; we would love to connect with you!
We trust the Lord will provide and we need your help to spread the word. Thank you for your consideration and support!
Beyond Malibu • 206-525-0791 • beyondmalibu@beyondmalibu.younglife.org